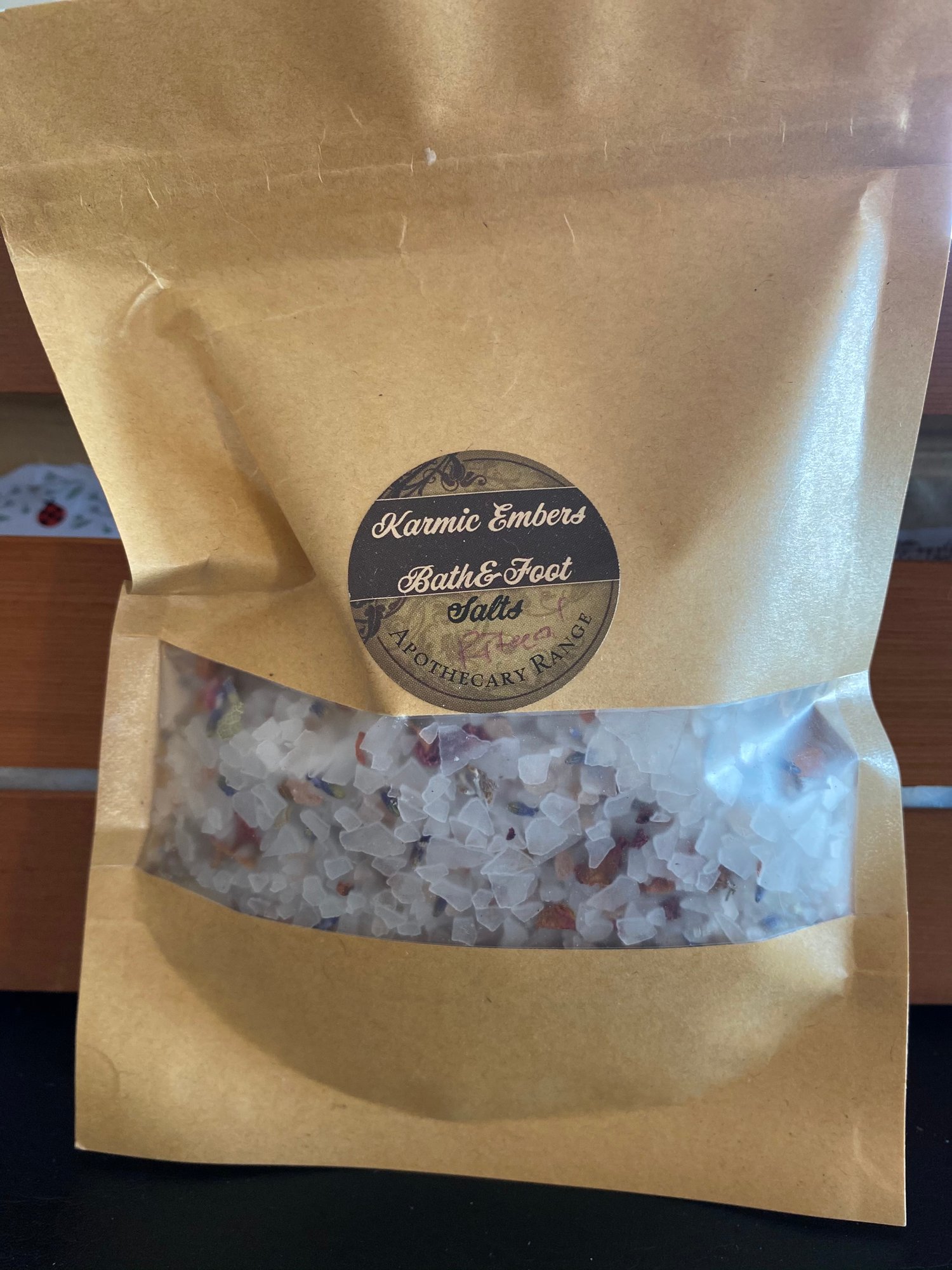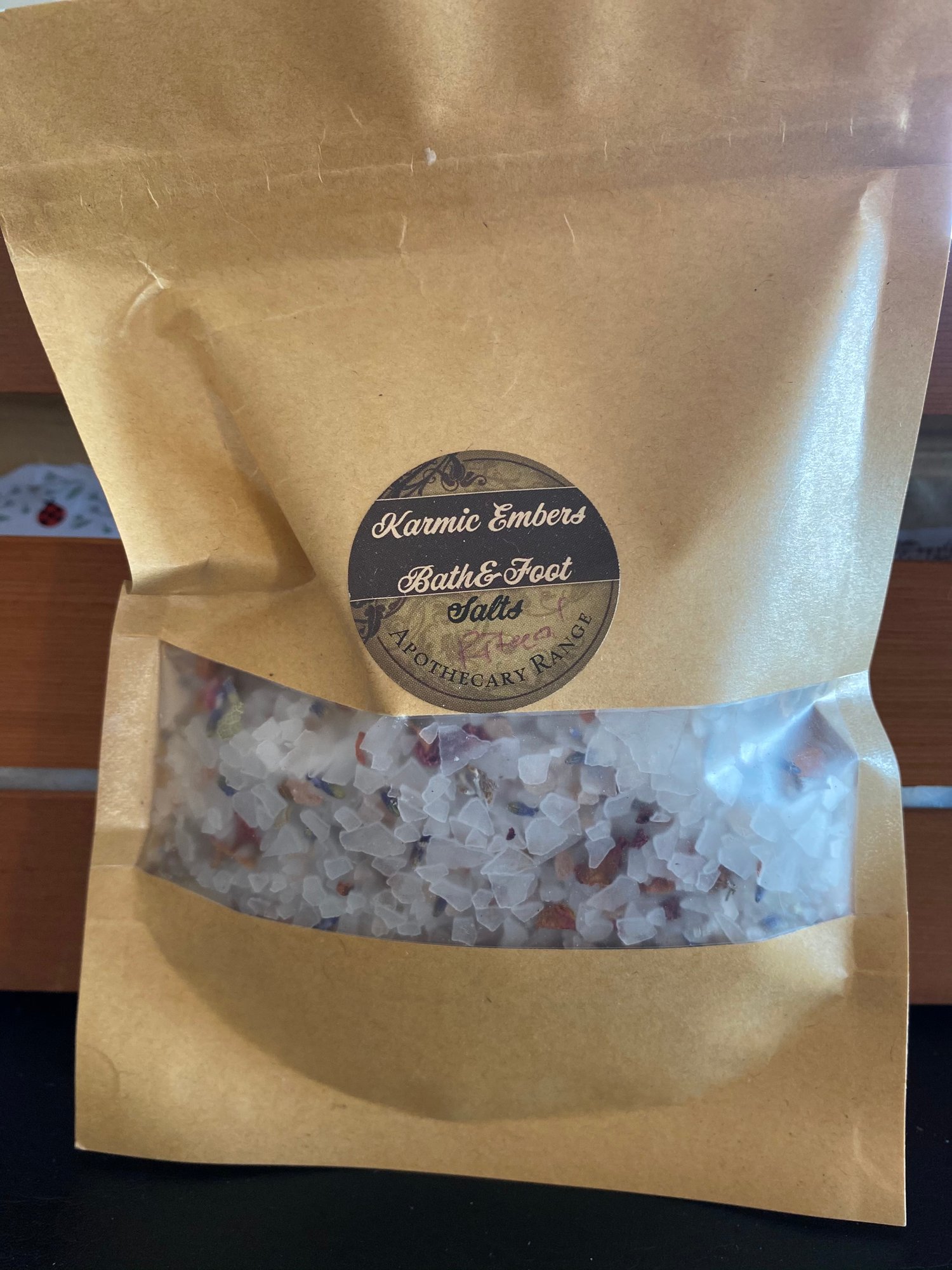 Salts
$15.00
Great for ritual bathing, these combined salts are a very healing way, to reduce pain and discomfort, and is extremely relaxing for the body or soaking your tired feet in. A combination of magnesium and Himalayan salt, lavender and rose petals(the natural oils
are released , once soaked in warm water).
Your skin will feel amazing afterwards!